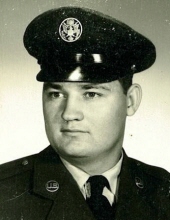 Obituary for Richard Bruce
Richard H. Bruce, 76, passed away on Sunday, June 11, 2017 at Theda Clark in Neenah. Richard was born on March 15, 1941 to Herman and Grace (Ashley) Bruce in New London. On November 5, 1962 he was united in marriage to Barbara Koehler and they spent 47 years together until she passed in February 2010. Richard was a veteran having served in the U.S. Airforce. Richard raised four wonderful children; Justine (Rex) Bruce, Charlie (Sandra) Bruce, Cory (Kim) Bruce and Robert (Rhonda) Bruce. Richard is survived by one brother Robert Bruce and three of his children; Justine, Cory, and Robert, 11 grandchildren and 11 great grandchildren. When he loved he loved unconditionally. Richard was preceded in death by his parents, his wife Barbara, his son Charlie, and 7 brothers and sisters.
A celebration of his life will be held on Saturday, June 17, 2017 from 3:00 PM until 6:00 PM at 3006 Breezewood Lane, Neenah, WI 54956. All condolences can be sent to the same address. The heart of the Valley Crematory is assisting the family with arrangements.